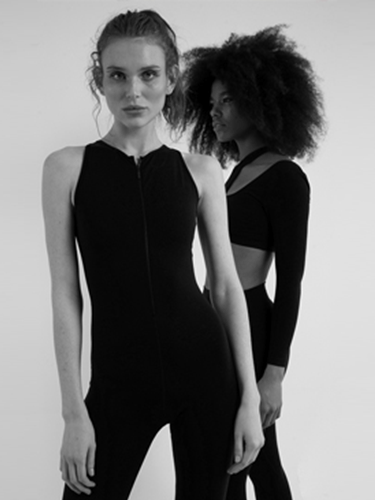 Saúde started as a Swimwear Brand creating timeless styles. Later on the brand added activewear collection inspired by the stylish women who often describe their personal style as 'feminine' and yet 'comfortable'. The brand creates tailored activewear which we consider as 'investment pieces'.
Saúde puts Sustainability at its core while it is a matter that requires constant attention and effort. From the tags to the bags the product shipped in, it is well thought through by #saudegreenteam. The brand focuses on product quality while creating the perfect fit through certified recycled fabrics and product details. The team aims to have minimal impact on our environment.
Gizem Kiracı studied fashion at Istanbul Technical University and the Fashion Institute of Technology New York. Having a different vision as a young girl with her family being a textile manufacturer, the designer founded the Saúde Istanbul brand in 2019 with the strength of her fashion education and designer experience in leading brands.
Since its foundation, Saúde Istanbul has made it a mission to produce products that are considered as a quality investment and to improve itself every day, taking into account the current problems of the world.
Saúde sets off with a strong expression 'to ones health' which comes from Portuguese. The brand applies the trends with the motto of providing a benefit for nature and women..
The designer says, "I design for feminine women who enjoys simplicity. It makes me incredibly excited to design my collections inspired by the boldness of being a female, without sacrificing comfort, combining naturalness with luxury."